Personalized Chauffeur Service By The Hour In Paris
Parisian Dreams Come True: Book Your Private Hourly Chauffeur for an Unforgettable Adventure!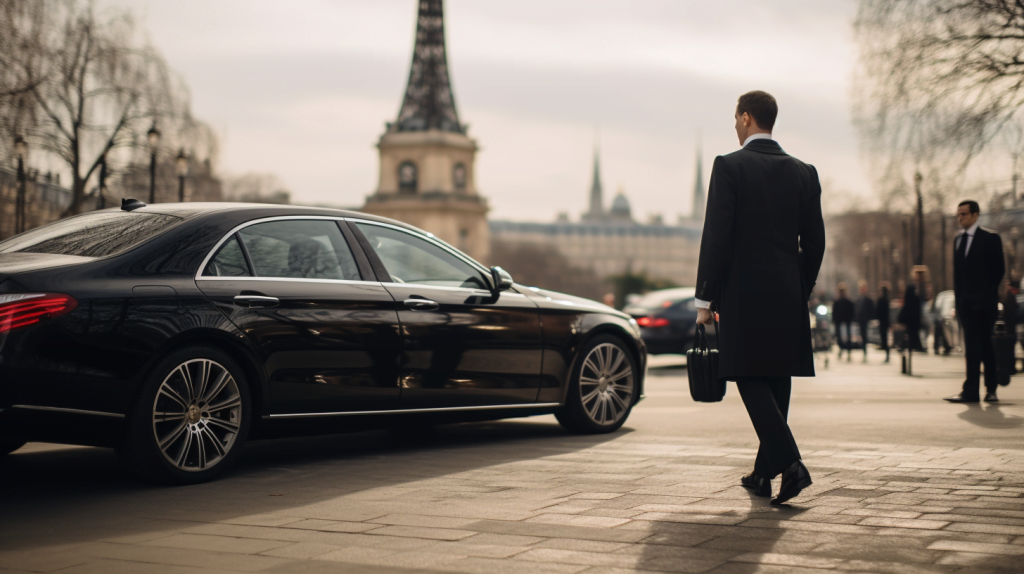 Discover the ultimate luxury travel experience with Private Car Service Paris. Experience Paris at your own pace, in absolute comfort and style with our personalized chauffeur service by the hour.
From airport transfers to sightseeing tours, we ensure timely pickups, professional service, and unparalleled safety for every journey. Bookings are seamless and all-inclusive with no hidden costs; transforming your travels into a stress-free indulgence.
Services Offered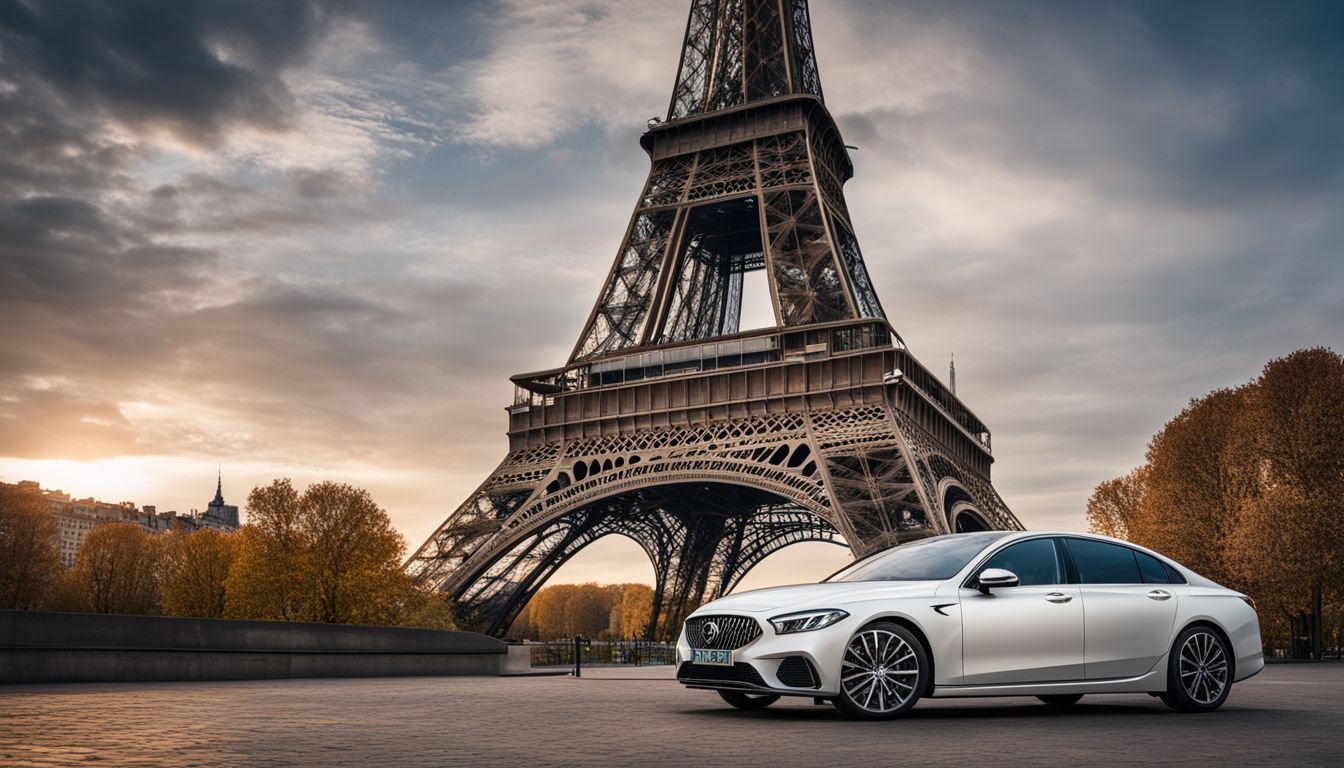 We offer luxury chauffeur service in Paris, hourly bookings for personalized travel experiences, airport transfers, sightseeing tours, and business travel.
Luxury chauffeur service by the hour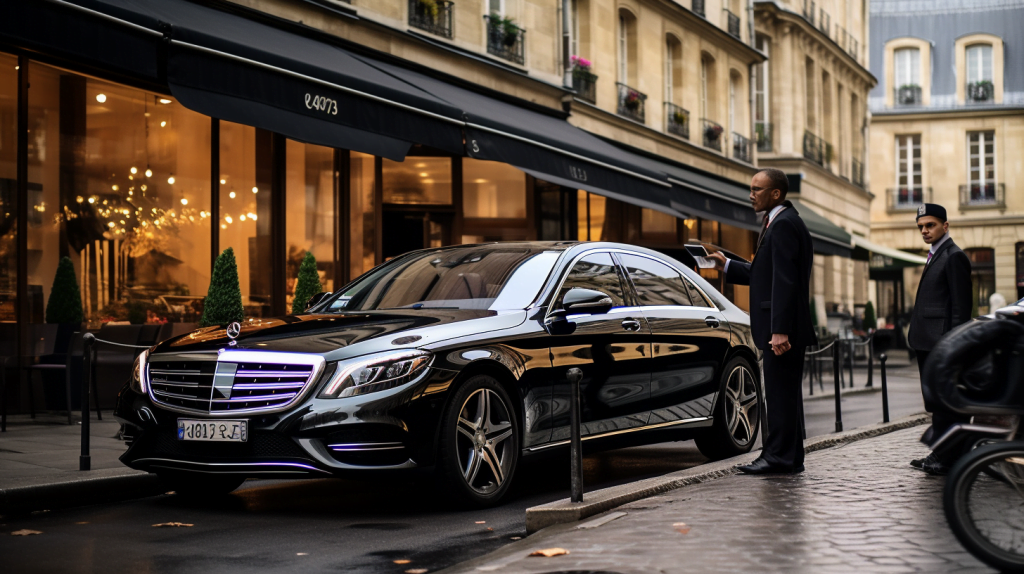 Get a ride in style around Paris with our fine service. Our drivers are smart and kind. They know the town well and can take you quickly to where you need to go. We use only high-end Mercedes cars for your smooth journey.
You'll have free Wi-Fi and USB ports, Evian and Perrier mineral bottled water in each car. We provide a safe, comfy ride anytime, day or night.
Hourly bookings for personalized travel experiences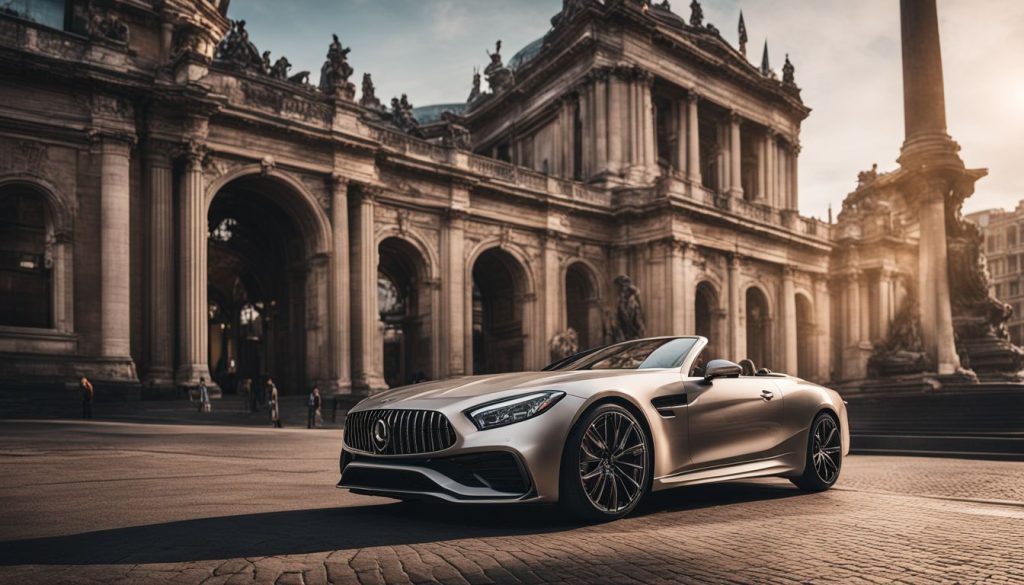 You can set up an hourly booking for a unique ride. You get to decide the time and place of your travel. Fancy seeing the Eiffel Tower or exploring the Louvre? Our personal driver will take you there in a classy, cozy way.
Our service provides top-notch luxury rides all over Paris and nearby towns. Pick what fits you – maybe a shopping spree at La Vallée Village, a tour to Versailles palace or journeying out to Normandy beach.
There's no need for worry, just lean back and unwind while our well-trained driver skillfully handles city driving.
Airport transfers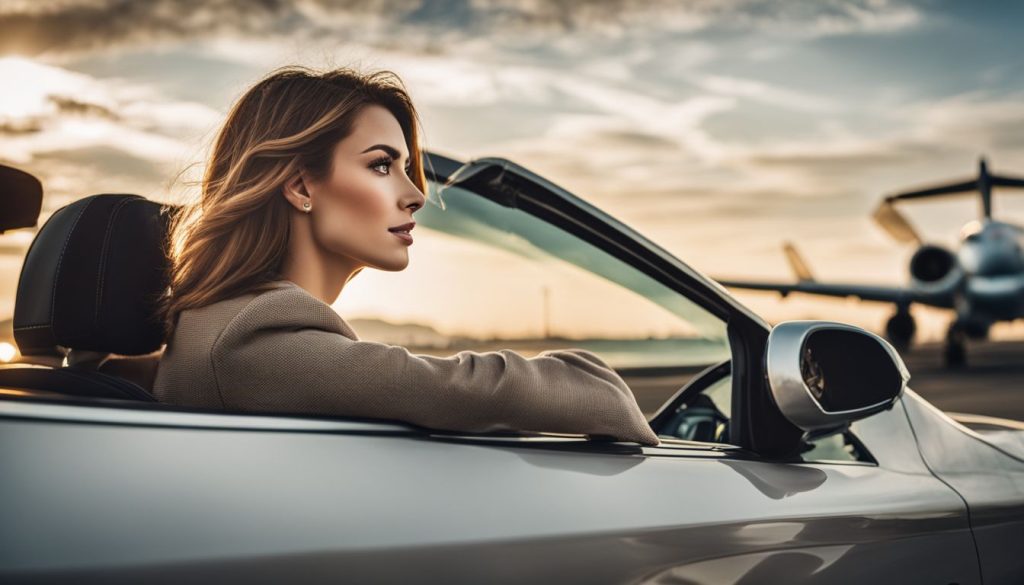 You don't have to worry about airport rides anymore. We take you from Charles de Gaulle, Orly, or Beauvais Airport with a pro driver. The driver waits at the place where you get your bags and holds up a sign with your name on it.
Flights get late sometimes but we're cool with it – no extra costs for you. And hey, bring all your bags too – our big cars can fit them!
Sightseeing tours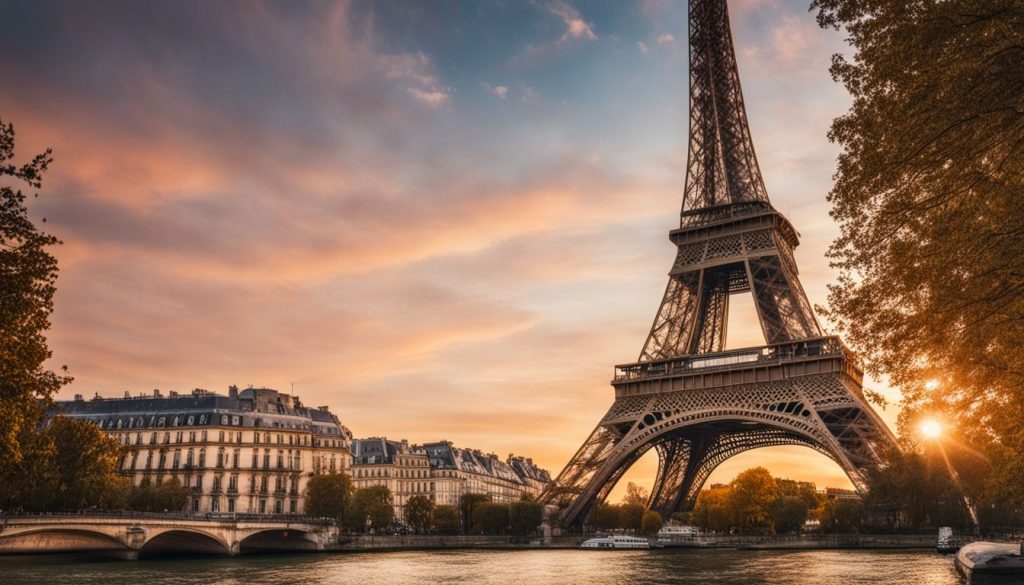 Explore the beauty of Paris with our personalized sightseeing tours. Our professional chauffeurs will take you to all the must-visit attractions, such as the Eiffel Tower, Louvre Museum, Notre-Dame Cathedral, and more.
Sit back and relax in our luxurious vehicles as you enjoy a comfortable and informative tour of the city. Whether you want to see iconic landmarks or hidden gems, our sightseeing tours are tailored to your preferences.
Discover the charm of Paris with Private Car Service Paris today!
Business travel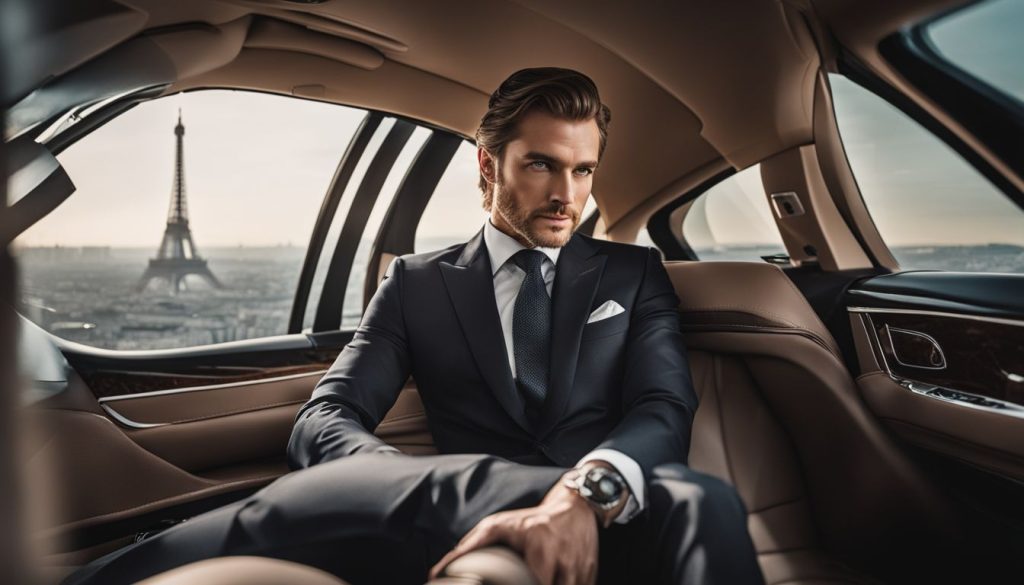 When you need to travel for business in Paris, choose our luxury chauffeur service. We will make sure you get to your meetings and events on time and without any worries. Our professional drivers know their way around the city and will take care of all the details so that you can concentrate on your work.
Our comfortable vehicles have all the modern amenities like Wi-Fi, USB ports, and leather seats. You can travel in style and enjoy a smooth ride with us. We offer flexible bookings by the hour, so we can fit into your schedule perfectly.
Trust us for professionalism, safety, and outstanding customer service during your business trips to Paris.
Benefits of our Chauffeur Service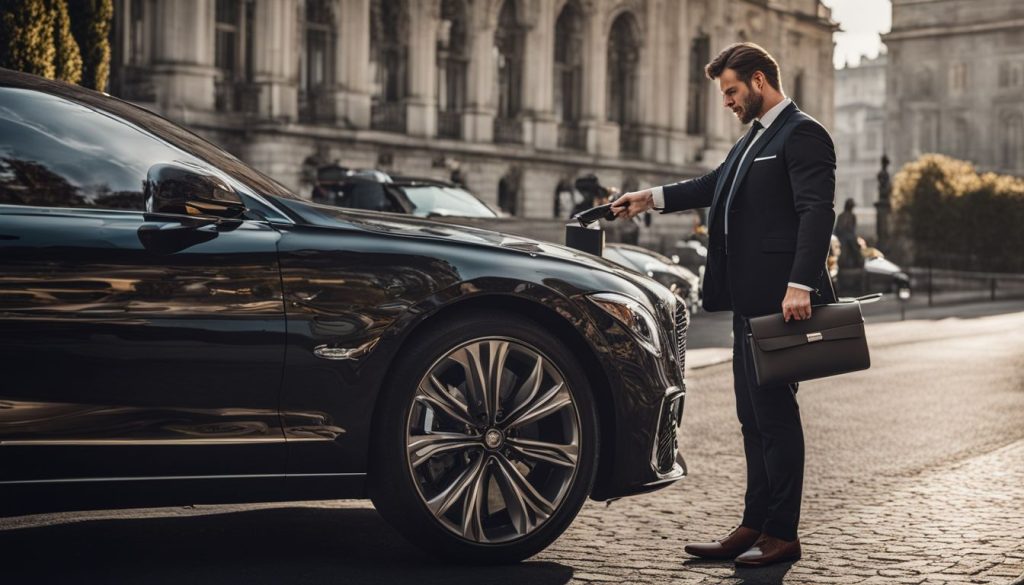 Reliable and punctual transportation ensures you will arrive at your destination on time.
Reliable and punctual transportation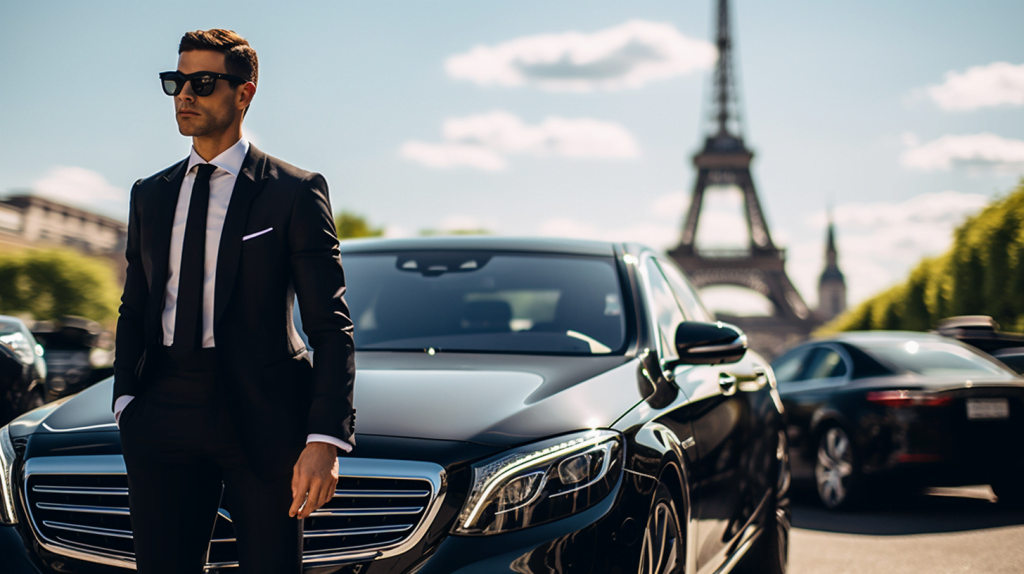 Our chauffeur service in Paris offers reliable and punctual transportation for high-profile travelers like you. We understand the importance of being on time, whether it's for a business meeting or catching a flight.
Our professional drivers are trained to navigate through the city efficiently, ensuring that you reach your destination promptly. With our punctuality guarantee, you can rest assured that we will be there waiting for you at the designated pick-up point.
Say goodbye to stress and delays ⇒ book with Private Car Service Paris ⇐ for dependable transportation every time.
Professional and knowledgeable chauffeurs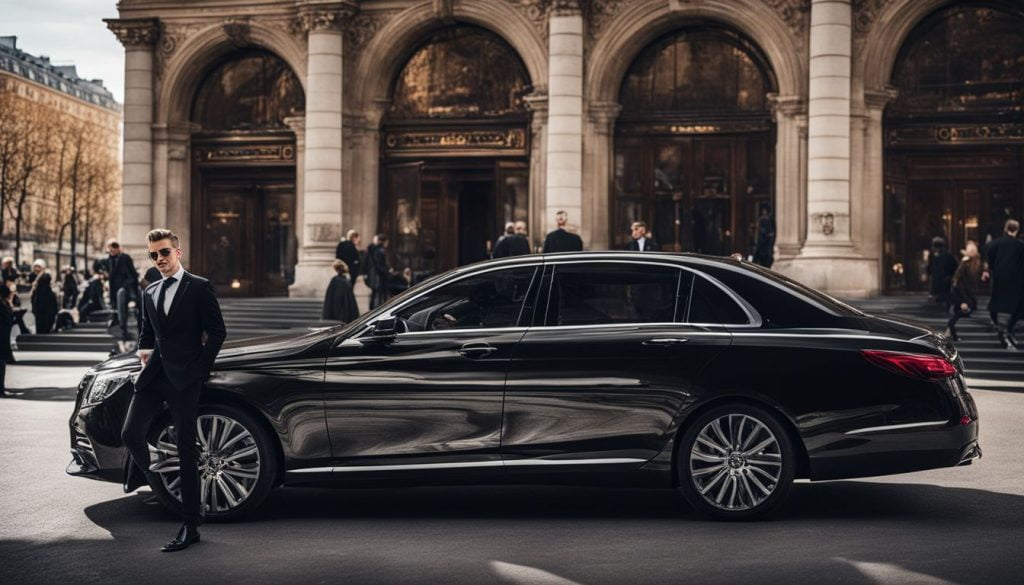 Our professional and knowledgeable chauffeurs are here to provide you with a top-notch travel experience in Paris. They are highly trained and experienced in delivering exceptional customer service.
With their expertise, they ensure your safety and comfort throughout your journey. Whether it's navigating the busy streets of Paris or providing insightful recommendations for sightseeing, our chauffeurs will go above and beyond to exceed your expectations.
Rest assured, you're in good hands when you choose Private Car Service Paris. Book with us now for a personalized and stress-free travel experience.
Comfortable and luxurious vehicles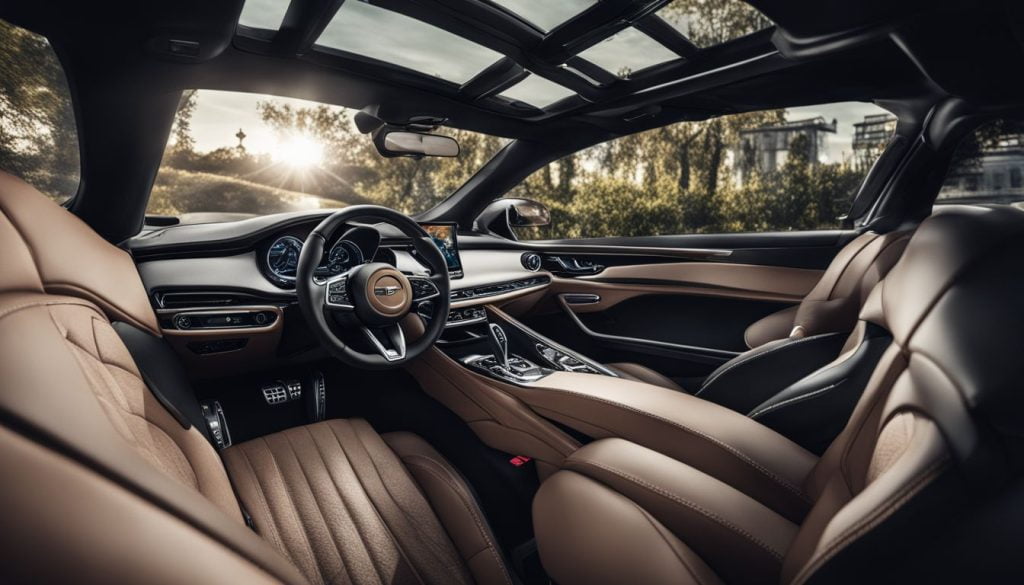 Our luxury car service in Paris offers a range of comfortable and luxurious vehicles for an amazing travel experience. You can choose from different models of Mercedes, like E-Class, S-Class, and Viano, all with modern amenities like Wi-Fi and USB ports.
No matter if you're traveling for work or fun, our cars are made to keep you cozy during your trip. Just sit back, relax, and enjoy the stylish ride while we take care of all your transportation needs in Paris.
Flexibility and convenience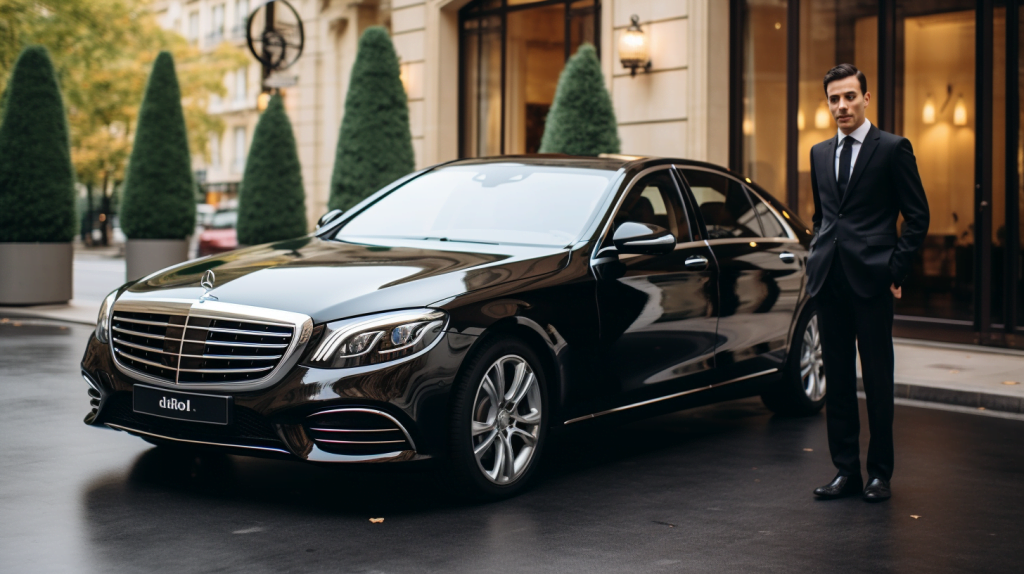 Our luxury car service in Paris offers you flexibility and convenience for your travel plans. Whether you're here for work or vacation, our chauffeur service lets you plan your own schedule and go at your own speed.
Need to make multiple stops? Our professional drivers will take you wherever you need to go, whether it's sightseeing or important meetings. With our door-to-door service, transportation is no longer a worry – just relax and enjoy Paris! No more stress with public transport or parking – let us handle everything while providing a comfortable and luxurious experience.
Book today and enjoy the flexibility of our personalized chauffeur service.
Stress-free travel experience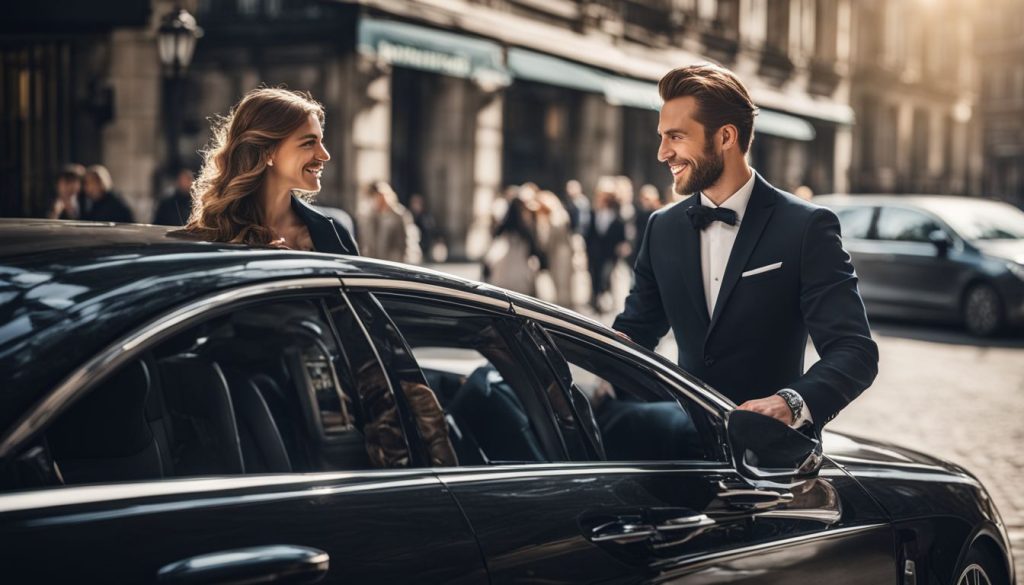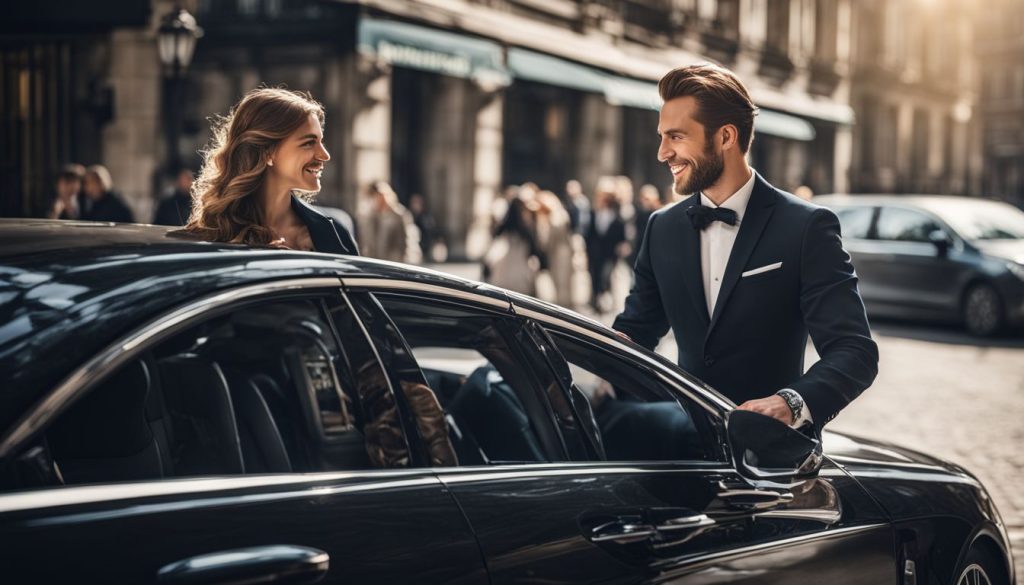 Traveling to a new city can be stressful, especially if you're an important traveler. But with our fancy driver service in Paris, we promise a worry-free travel experience. Our skilled and knowledgeable drivers will take care of all your transportation needs, making sure you get to your destination safely and on time.
Just relax in our comfy and luxurious cars that have modern features like Wi-Fi and USB ports. We offer flexible and convenient services so you can plan your day how you want it. Why stress about navigating the busy streets of Paris when we can handle it all? Book with us for an amazing travel experience.
Why Choose Us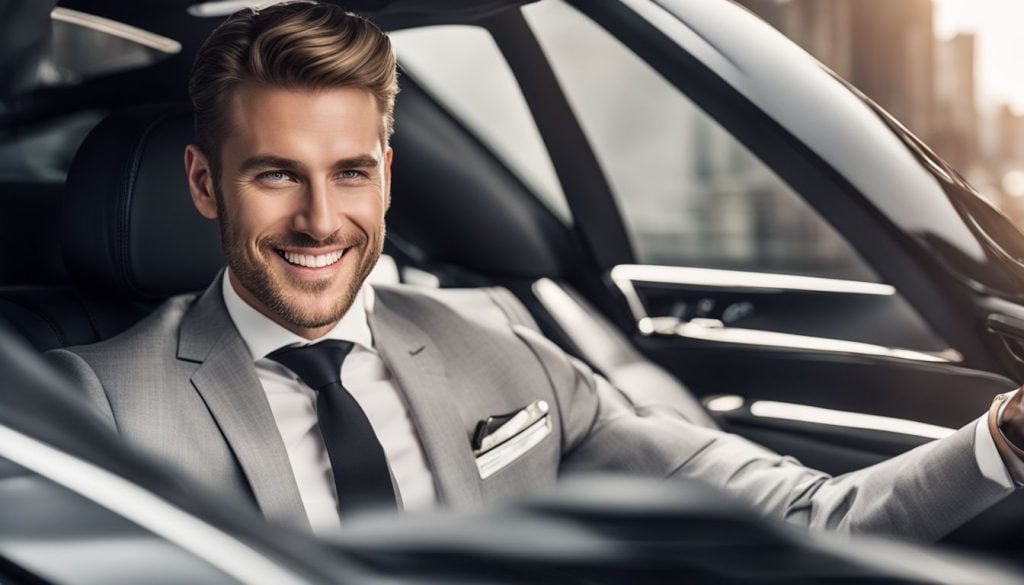 Choose us for a chauffeur service that offers an extensive fleet of luxury vehicles, exceptional customer service, competitive transparent pricing, safety and security measures, and personalized tailored services.
Extensive fleet of luxury vehicles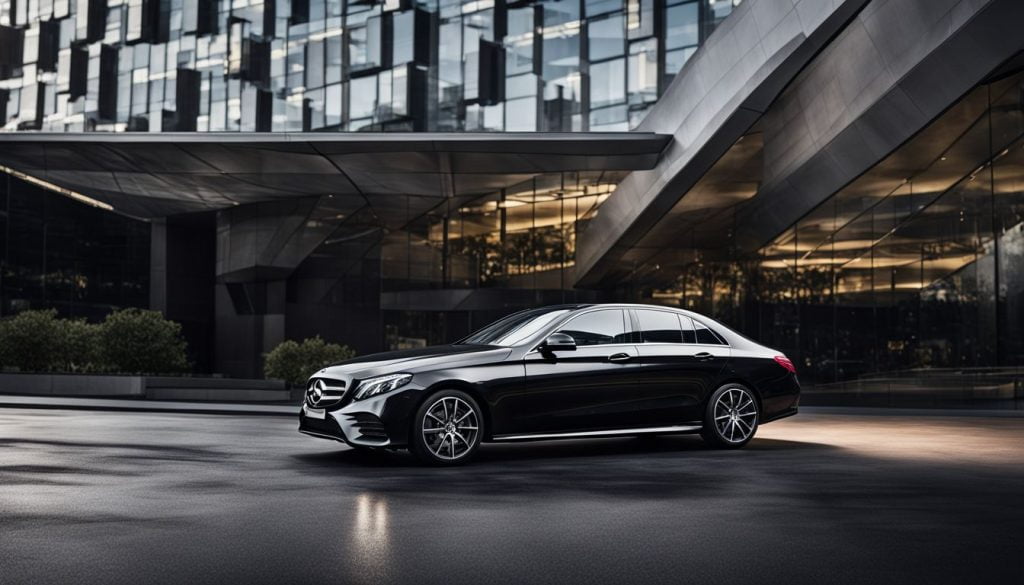 We offer a fancy car service in Paris with lots of nice cars like Mercedes E-Class, S-Class, and V-Class. Each car has Wi-Fi and USB ports for you to use. Our cars are big and comfy, perfect for any occasion whether you're alone or with others.
You can trust that our cars are really fancy and will make your time in Paris luxurious.
Exceptional customer service
We provide excellent customer service for important travelers visiting Paris. Our team is available 24/7 to help with any needs or changes you may have. We make sure you have a smooth and enjoyable trip, with prompt responses and personalized attention.
Our chauffeurs speak English and know all the famous places in Paris. Our pricing is transparent and includes everything, so there are no surprises. Whether you're arriving at Charles de Gaulle Airport or need transportation within or outside of Paris, our experienced chauffeurs will get you there safely and on time.
Choose us for a luxury travel experience with top-notch customer care.
Competitive rates and transparent pricing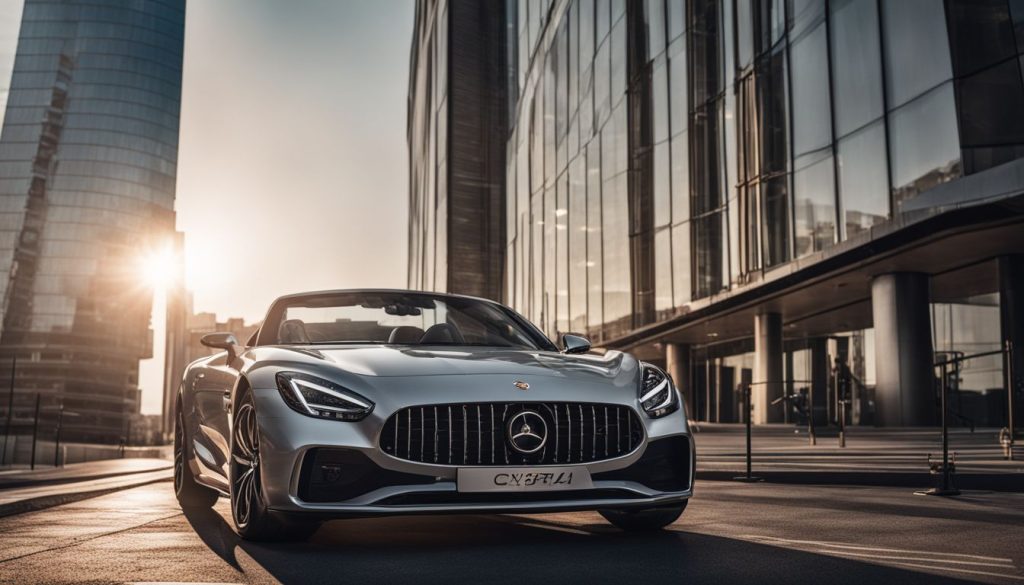 Our chauffeur service in Paris offers competitive rates and transparent pricing to ensure you get the best value for your money. We believe in providing upfront and honest pricing, with no hidden costs or surprises.
Our rates are all-inclusive, covering all fees and taxes, so you don't have to worry about any additional charges. We strive to offer luxury travel experiences at affordable prices, making your journey comfortable and stress-free.
With multiple payment options available, booking with us is convenient and hassle-free. Discover our competitive rates and experience the transparency of our pricing when you choose Private Car Service Paris for your personalized chauffeur service needs.
Safety and security measures
Our main focus is to keep you safe and secure while you travel. Our drivers are fully licensed, insured, and well-trained to ensure a safe trip. Our cars are regularly checked and maintained for reliability.
We also have 24/7 customer service available for emergencies or special requests. Your peace of mind is our top priority when it comes to giving you the best travel experience possible in Paris.
Personalized and tailored services
Here at our car service in Paris, we know that every traveler is different. That's why we provide personalized services to make your trip just right for you. No matter if you're traveling for work or fun, our expert drivers will meet all your needs.
We'll customize your itinerary and suggest the best places to see in Paris. Our attention to detail ensures an unforgettable experience tailored just for you.
Contact Information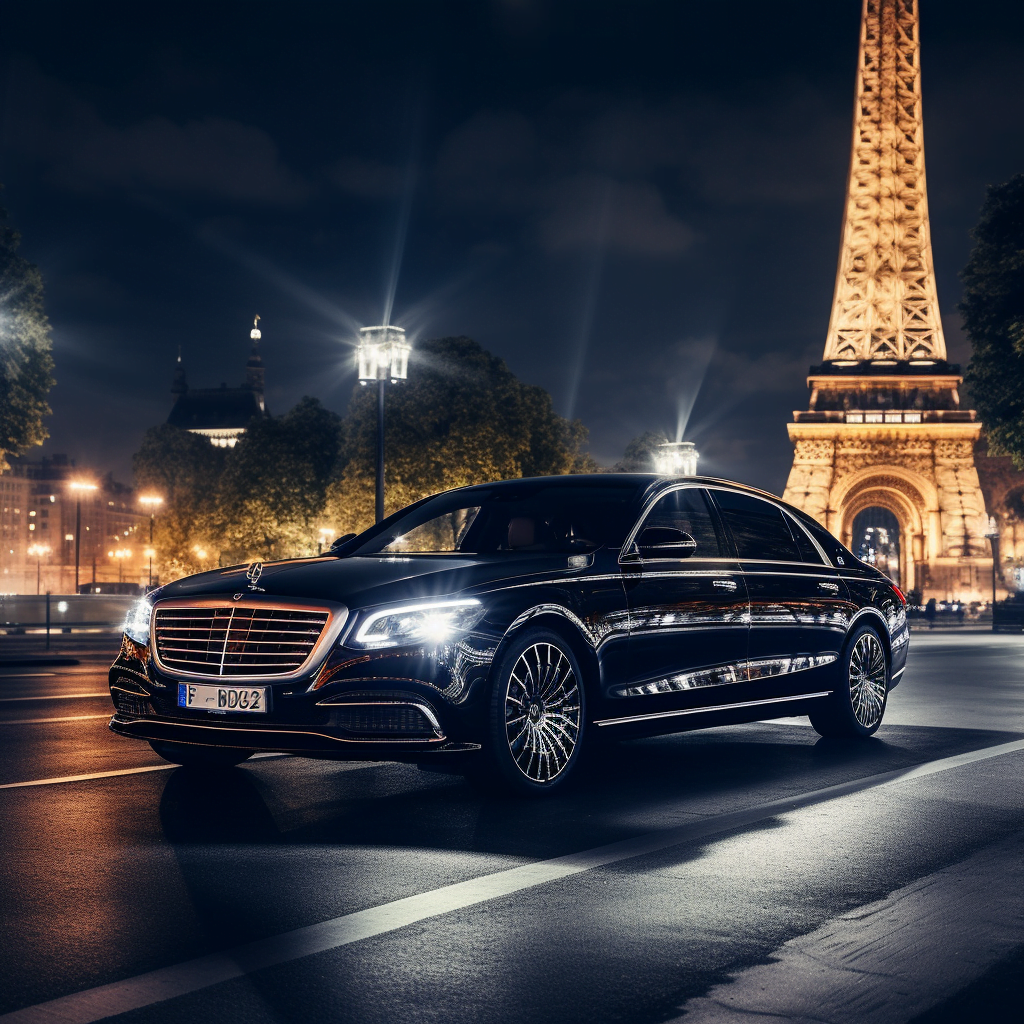 To experience the epitome of luxury travel in Paris, book our personalized chauffeur service today. Whether it's for business or pleasure, we provide reliable and punctual transportation in comfortable and luxurious vehicles.
Contact us now to make your reservation and enjoy a stress-free travel experience with Private Car Service Paris.