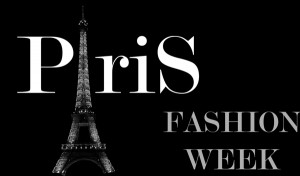 Fashion Week is a world renowned clothing trade show, part of what is referred to as the spectacular "Big 4" of Fashion Week, taking place semi-annually. The schedule begins in New York, followed by London, and then Milan and ends in Paris, which is still regarded by many as the fashion capital of the world.
In 2015, Fashion Week starts off February 12th in New York and ends in Paris March 4th through 11th, returning during the fall/winter months. We're proud to say that Private Care Services Paris is highly recommended by fashion industry icons like Vogue, Chanel and more during Fashion Week in the "city of light".
If you're planning on being in Paris for Fashion week, you might as well make an impressive entry. Just imagine being dressed to the nine's, arriving at your destination in a luxury sedan? Priceless! Let's face it, if you could choose between be transported through Paris, relaxing and being pampered in a beautiful, luxury vehicle with your Fashionista friends, or trying to hail a taxi or catching a crowded rail service, which would you choose? A trusted chauffeur car service, of course.
Our highly experienced drivers know everything about the magical city of Paris and are always prepared with information regarding the fashion week shows or anything else exciting going on in the city. You'll find our driver's to be charming and professional, ready to whisk you away in a luxury sedan to any destination you're in the city to enjoy, speaking exceptional English so that you'll feel at ease during the entire experience.
Our chauffeured car services are affordable and the pricing is uncomplicated, running at a flat hourly rate for all of our fleet, including VIANO, S-Class and E-Class. Our fashion week customers usually prefer to have access to our 3 Business Edition Mercedes models in order to optimize the schedules and guest transfers for each daily event.
Our goal is to provide personalized, professional service, in pristine luxury vehicles, with courteous, well trained chauffeurs who are familiar all of the destinations they serve, in the city or beyond, taking their passengers to other popular destinations well worth exploring. Private Car Services Paris also offers both tours of the city and fun day trips to locations that include Normandy, Versailles, the Loire Valley Chateaux, Giverny and Mont St Michel.
When you choose Private Car Services Paris, you'll find that we go out of our way to maintain our high service standards in every facet of our company, from the initial reservation process, to the communication and professional driving skills of our chauffeurs, to the maintenance and cleanliness of our luxury vehicles. Whether you're in Paris for Fashion week, or visiting on business or holiday, our chauffeured car services will give you the opportunity to travel in style, from picking you up at the airport to dropping you off at your destination. We also provide car seats of the little ones if you're traveling with family.
If you're in Paris for Fashion Week, let Private Car Services Paris make the experience even more spectacular. Call 1.855.567.42.41 to reserve your exclusive chauffeured car service.