Unlocking the Secrets: The Ultimate Guide to Reaching Versailles from Paris!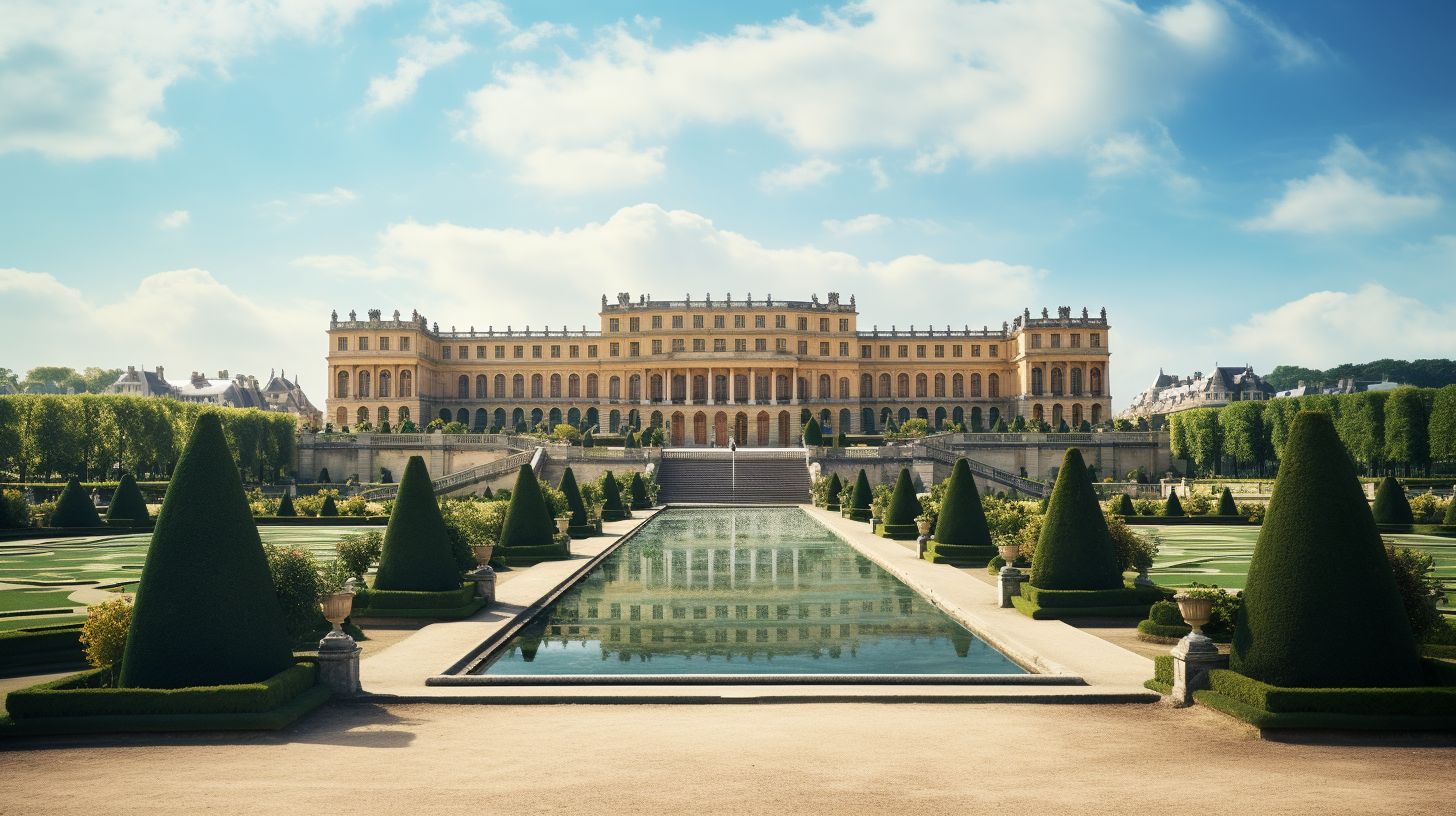 Exploring the beautiful Palace of Versailles from Paris can be a bit overwhelming, especially for first-time visitors. Do you know the vast estate of Versailles is just a short ride away from central Paris, easily accessible by various modes of transport? This article provides detailed step-by-step guidance on different ways to get to the palace and makes your journey seamless.
So gear up; let's help you plan an unforgettable visit to one of France's spectacular treasures!
Key Takeaways

You can get to Versailles by train, bus, taxi/Uber or private car service.
It takes about 30 minutes on a train and 40 minutes by bus from Paris to reach Versailles palace.
Private Car services offer comfort and may help with entry tickets. Their cost varies but usually starts around €80 for a one-way journey.
Palace of Versailles has gardens, statues and fountains that are worth seeing apart from the main castle.
How to Get from Paris to Versailles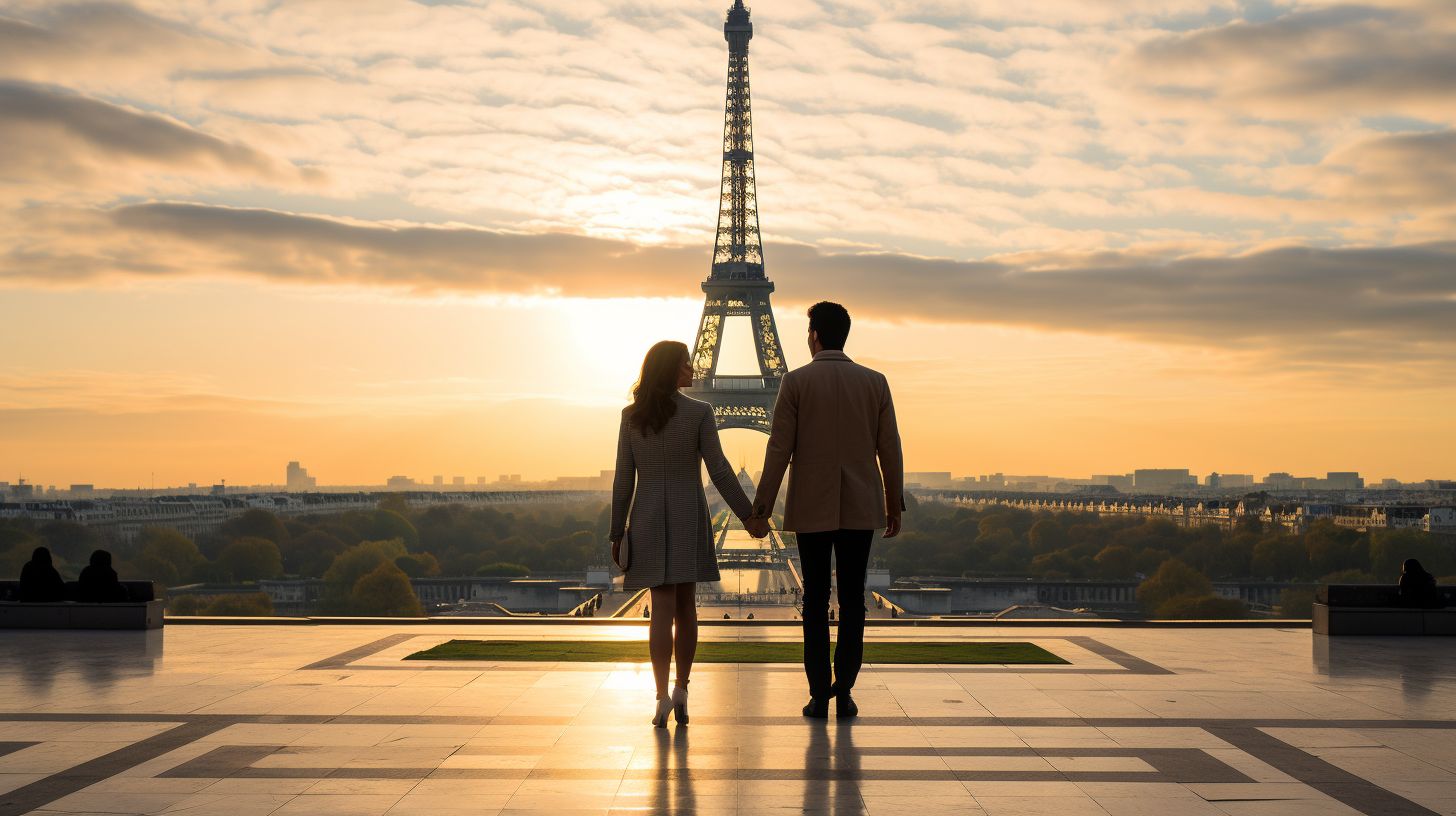 Whether you choose a group tour, train, bus, private car service or taxi/Uber, there are multiple transport options available to help you travel from the bustling city of Paris to the majestic Versailles Palace with ease.
Group Tours
Group tours make your trip easy. You get a ride from Paris to Versailles. Some give you a luxury coach or train ride. Prices for these trips can vary from $86 to $113 per person. Choose what fits your day – full-day or half-day tours!
Train Transportation
You have many ways to get to Versailles from Paris. One great choice is using train transportation:
Choose a train ride with RER C line. Many tourists use this way to travel. It is the most picked option.
You start your trip from Paris to Versailles on this train. About 70% of visitors take this route.
The RER C train takes you in one to one and a half hours.
Do not worry about spending a lot. The ticket price is under 5€ each way.
Opt for the Train (SNCF) or another RER C train ride from Paris to see more of Versailles.
After the train ride, you walk a bit to reach your spot.
Bus Transportation
Using the bus is one good way to get from Paris to Versailles. Tourists can ride on the 171 bus that goes right to the palace. This bus route starts from Pont de Sèvres which lies at the end of Metro Line 9. The whole trip usually takes around 40 minutes. Here are some steps you can follow:
Find your way to Pont de Sèvres. It's a stop on Paris Metro Line 9.
Look for the RATP bus route 171 at this stop.
Get on this bus and sit tight! It will take you straight to the Palace of Versailles.
Expect travel time from Paris to Versailles by bus to be about 40 minutes.
Car Rental with Private Car Service
Getting to Versailles can be easy if you rent a car with private service. You can pick from several rental companies in Paris like Hertz, Sixt, Rent a Car, or Europcar. All of these have options for renting a private vehicle.
With this option, you get to enjoy stress-free travel from Paris right to the doors of Versailles. Some services also help with getting your entry tickets for the castle. AtoB is good for finding best ways to go between both places.
They even offer luxury vehicles! This offers high comfort on your trip and makes it even more special.
Taxi or Uber
You can use a taxi or Uber to get from Paris to Versailles. This way is fast and easy. But it costs more than a train or bus ride. A trip might cost you around 40€ – 50€ one way.
If big crowds on the bus or train worry you, a taxi or Uber might be best for you. They take you right to Versailles from Paris with no stops in between!
Chauffeur Service by the Hour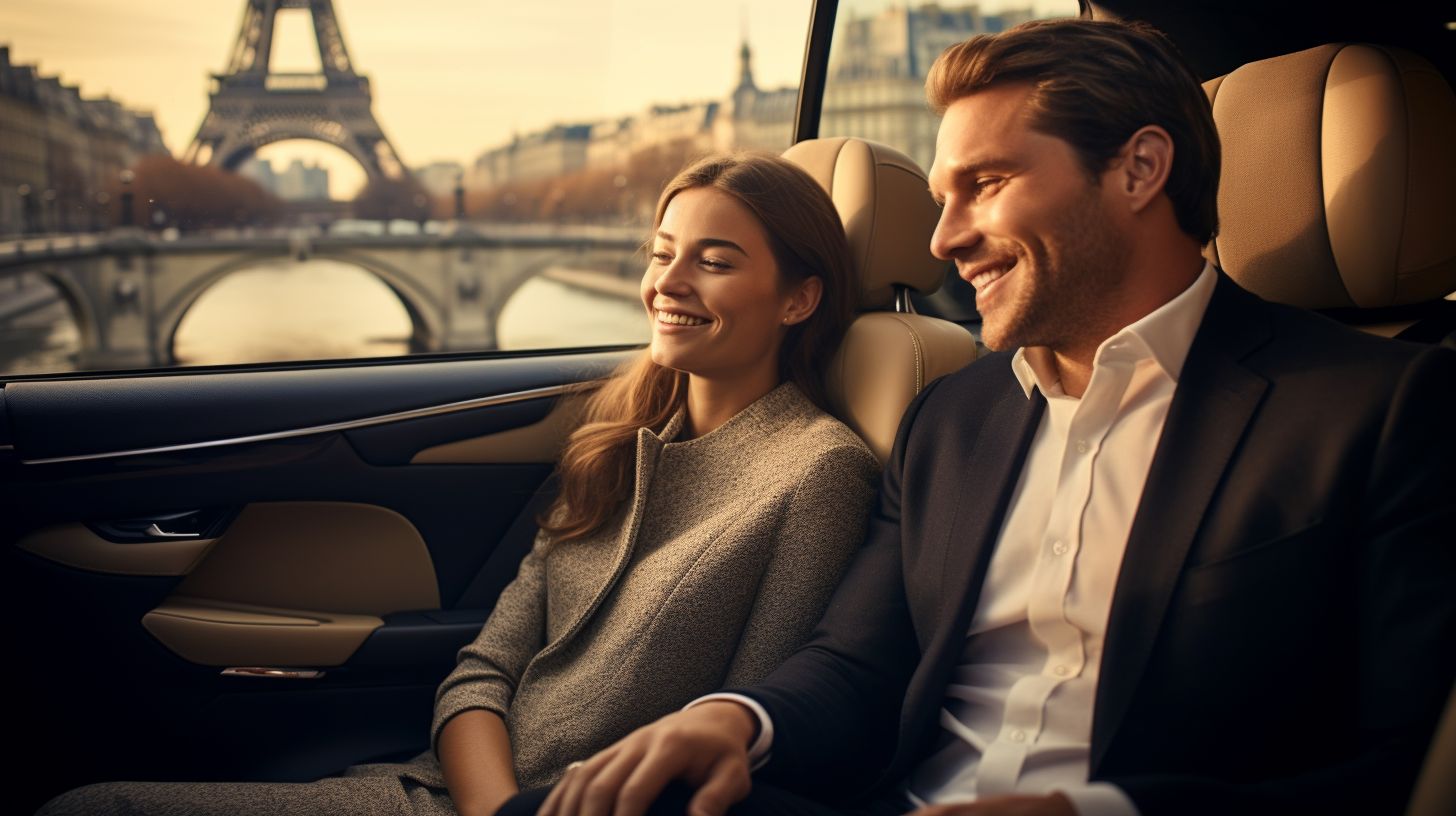 You can get a car with a driver by the hour in Paris. A man will drive you from the city to Versailles Palace. You don't need to worry about where to go. The driver knows the way!
Do you want more? You can ask for pick up at your place and let him take care of everything. He keeps time well. If you wish, he can wait as check out Versailles then bring you back to Paris.
This service uses big and nice cars! Some people like it because they feel safe and enjoy the ride.
Benefits and Rates of Private Car Services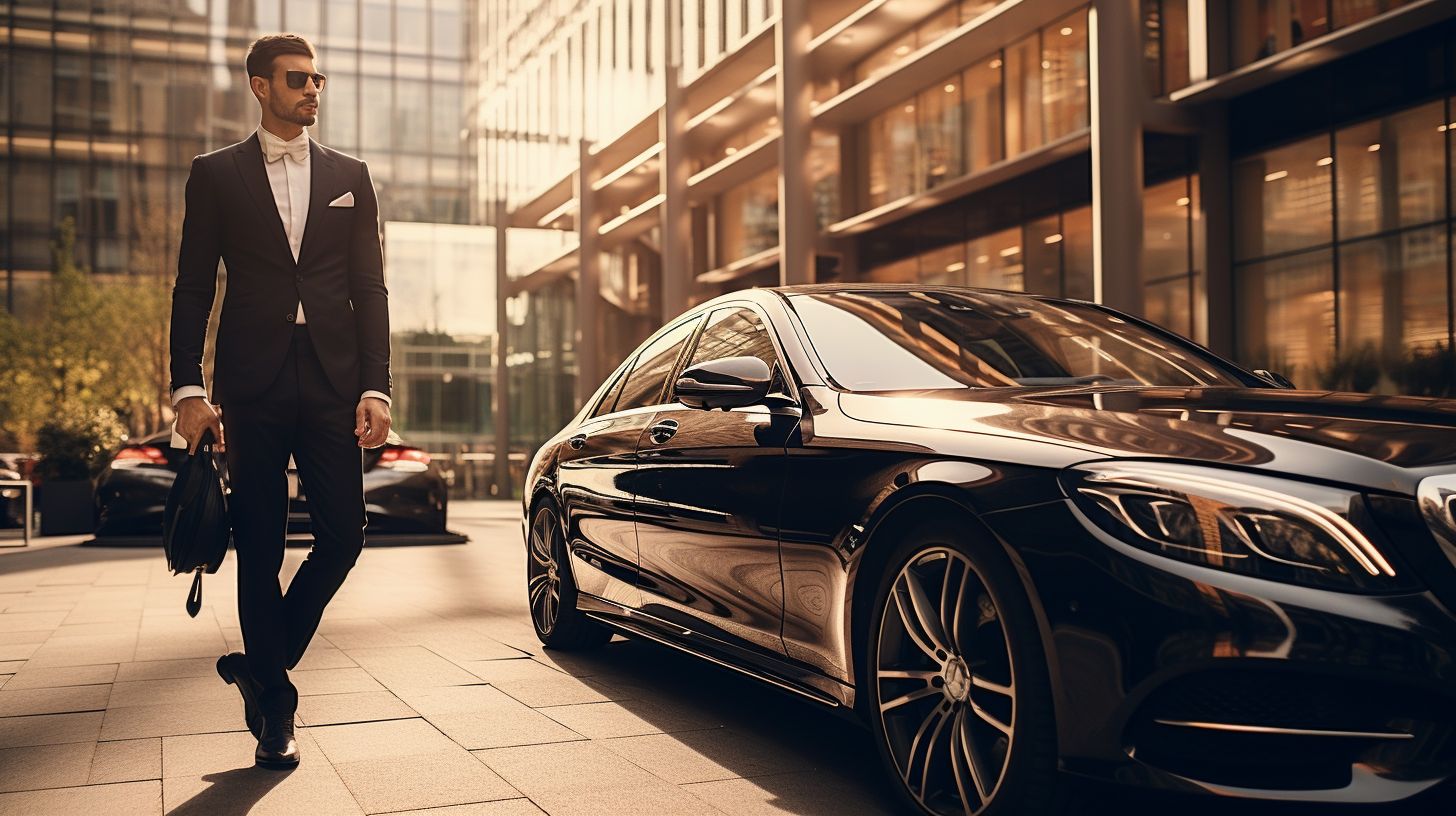 Private car services offer a host of benefits for tourists traveling from Paris to Versailles. They provide a luxurious, comfortable, and convenient alternative to other transportation options. Additionally, they allow for personalized service, ensuring that your journey is tailored to your needs. Here's a summary of the benefits and rates of private car services.
| Benefits | Rates |
| --- | --- |
| Door-to-door private transfer | Rates may vary depending on the specific service and distance traveled, but usually start around €80 for a one-way journey. |
| Luxury vehicle travel | Rates for luxury vehicle transfers typically start around €100 and can go up depending on the vehicle chosen. |
| Stress-free exploration | Enjoy the freedom of not having to worry about transportation or entry tickets. This service is usually priced at around €150, including round-trip transportation and entry tickets. |
| Comfort and convenience | The cost is reflective of the level of comfort and convenience, with prices typically ranging from €80 to €150. |
| Personalized service | Additional costs may be incurred for personalized services, such as a private tour guide. Please check with your chosen provider for exact rates. |
Remember that these rates are indicative and may vary depending on factors such as seasonality, vehicle type, and additional services required. Always confirm with the service provider for the most accurate pricing.
Tips and Considerations for Getting to Versailles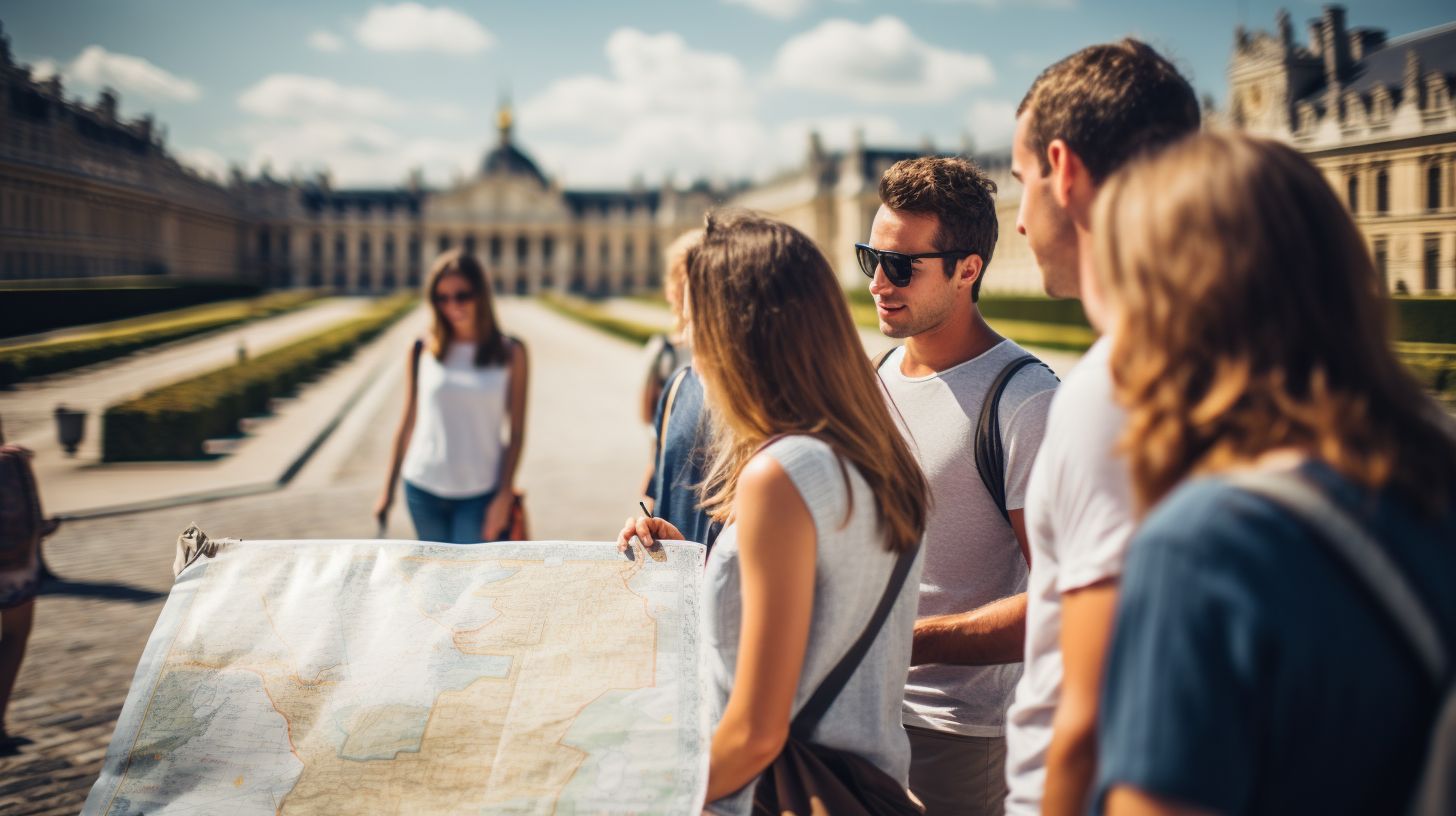 Before making the trip from Paris to Versailles, consider factoring in aspects like ticket timing, metro and RER C Train schedules. When traversing within Versailles, a good navigation strategy is crucial.
Remember to read on for more detailed advice!
Ticketing and Timings
Plan your visit to Versailles with care. Here are some tips:
Get your Palace of Versailles tickets early.
A pre – bought ticket helps you skip waiting lines.
Note that the Palace and Trianon Estate shut on Mondays.
Your visit can start at 9: 00 am because this is when the palace opens.
Check train schedules and costs to fit them in with your plans.
Keep in mind the estate's hours so you don't miss out on any fun.
Make a nice day trip to Versailles by leaving Paris early.
Metro and RER C Train
You can ride the Metro and RER C train to get to Versailles from Paris. This is a popular option for many people. Here are some things to know:
Most visitors, about 70%, use the RER C train.
The trip takes between 1 to 1.5 hours.
You can find the RER C line by looking for the yellow color on signs.
One way fare is €3.65, which is around $4 in U.S. money.
This train gets you very close to the palace gates.
The RER system has other lines too. They all connect city parts with places outside of Paris.
SNCF trains also go to Versailles from Paris. Tickets cost less than €5, which makes it a good choice if you want to save money.
Navigation within Versailles
You can get around Versailles easily. The Palace of Versailles gives a free app with an interactive map. Use this to find places you want to see in the big palace and gardens. There is also a small train that takes people around the grounds if walking is too hard for you or your group.
You will need more than one day if you want to visit everywhere in Versailles. You can start by seeing the huge palace first, then move on to other sites like Trianon Estate and the stunning gardens later on.
Exploring Versailles Palace
Start your exploration of Versailles Palace at the main entrance. Discover the Trianon Estate, a smaller and more intimate royal residence within the palace grounds. Wander through the meticulously maintained Palace Gardens, comprising acres of sculpted shrubs, impressive fountains, and ornate statues.
Round trip transportation options are available for those wishing to explore every corner of this grand estate without worrying about their return journey. Be sure not to miss any detail in this architectural masterpiece known for its historical significance and sheer opulence.
Main Entrance and Access
The Palace of Versailles has a main entrance known as the Cour d'Honneur. To get here, you have to go right after passing through the golden gate. Be sure to look out for signs so you won't miss this spot! The palace is near Paris, which makes it easy to visit.
It offers beautiful sights and a peek into history. Going from one place to another within the vast estate can be quite an adventure in itself!
Trianon Estate
The Trianon Estate is near the Petit Parc. It holds a close bond with Queen Marie-Antoinette. The Grand Trianon, built in 1687 by Louis XIV, shines bright on this land. You will also find the Palaces of Trianon here.
They have different doors for entering.
There is another place known as Petit Trianon on this estate too! It was named to make it stand out from the Marble Trianon that got done in 1768. You cannot miss seeing the Queen's Hamlet as well.
This part hosts times of art shows and has things like coach horses' house, statues and fancy wall trims.
Palace Gardens
The Palace Gardens at Versailles are a sight to see. They are big and pretty! Over 372 statues line the gardens. There are also more than 600 fountains to look at. The place shows how grand its makers dreamed it would be.
For a different view, you must go through the Grand Trianon to get into Petit Trianon and Queen's Hamlet. Many people miss out on seeing the gardens but they add so much to your visit there.
Round Trip Transportation
Shuttles make trips to and from Versailles. You can ride a shuttle for the trip. They are run by coach services. A round trip on a shuttle usually costs €10-50. The train is not as costly.
For just about 7,3€, you can take a train there and back. Some tours will drive you in a comfy bus to see Versailles Palace. These buses often start in Paris or even right in Versailles town itself!
Conclusion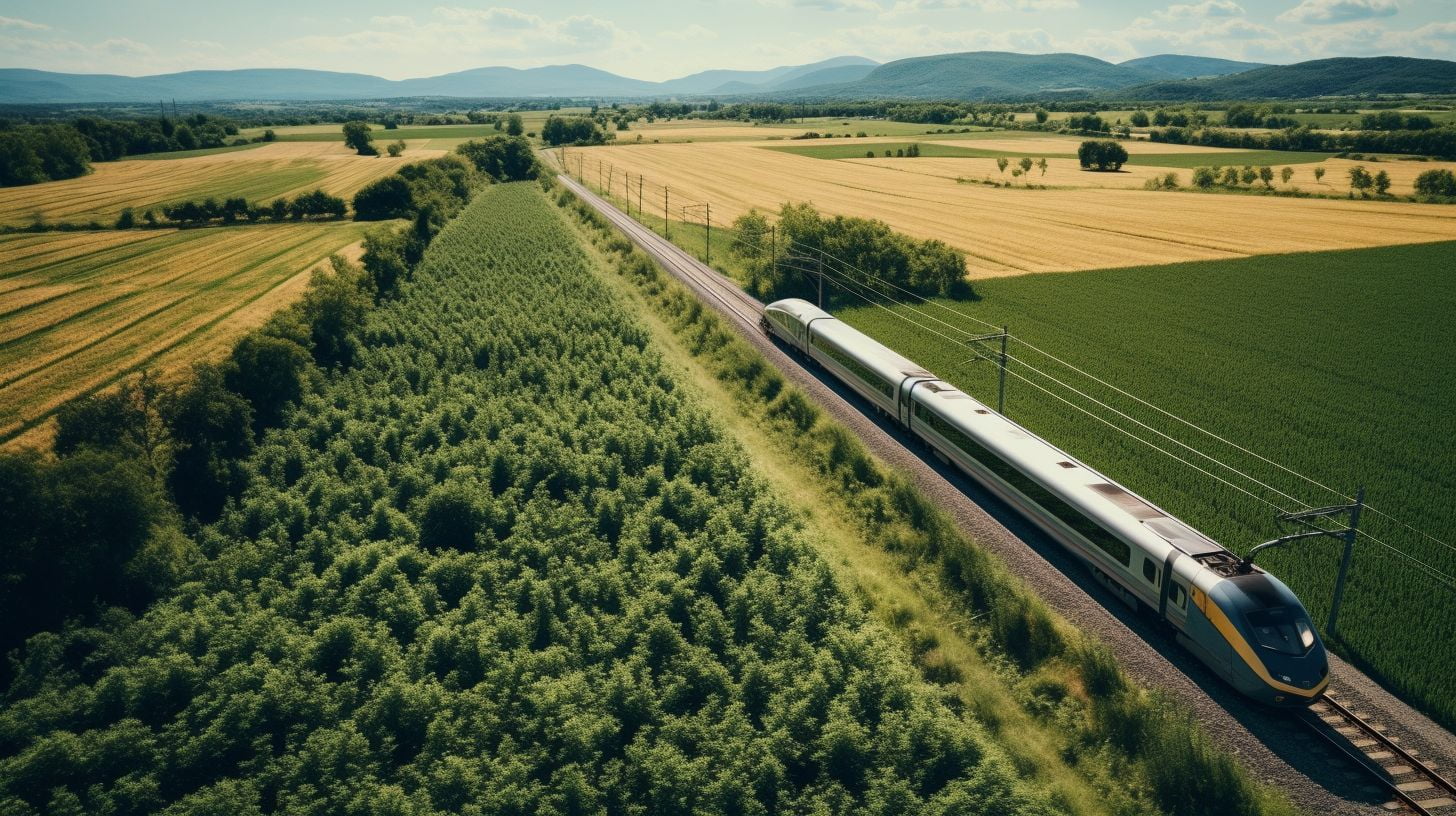 Planning a trip from Paris to Versailles is easy. You have options like the train, bus, and taxi. The ride takes around 30 minutes on a train or bus. Make sure you check the time of your transport before you leave for your day at Versailles Palace!
FAQs
1. How can I get to Versailles from Paris by train?
You can take the RER line C train from any metro or train station in central Paris directly to Versailles Château Rive Gauche, which is a 10-minute walk to the Palace.
2. Is it possible to drive to Versailles from Paris?
Yes, you can drive to Versailles! The city of Versailles is located around Paris and has car parks for drivers visiting the palace.
3. Can I visit both Chateau de Versailles and the gardens on a day trip from Paris?
Yes, you sure can. Taking a tour from Paris allows enough time for exploring all grounds of the Palace of Versailles including its beautiful gardens.
4.Does taking a bus prove functional when traveling between these two cities?
Indeed Yes! There are direct buses that run between stations in Central Paris and reaches directly up-to doorsteps at place De versaille making it an easy pick for those who feel inclined towards road journey rather than railways!
5. Are there tours available where I have guided visits provided ?
Of course yes , "Guided Tour From paris" availabilities make sure individuals with extra eye towards details don't lose out their interest within palace's every nook and corner !
6.Can one purchase tickets prior arriving into venue throughout online mode(s)?
A good number prefer buying "entry slot" into palace along with full access rights included inside 'Paris Museum Pass'. This ensures hassle free entry queue jumps during peak periods thus leaving travelers frolic across town versus jostling among gathering crowds standing long queues secured merely against entrance ticket lined-up purchases made live through counter desks !