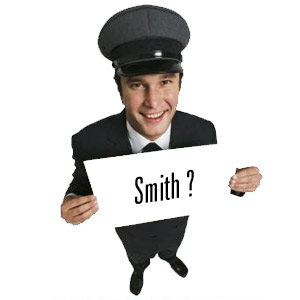 CLICK HERE TO BOOK YOUR CHAUFFEUR SERVICE IN PARIS 
If you are visiting Paris, fret no more, as you can visit and explore the city in style. There are excellent Chauffeur services available offering customer directed services and airport transfers in Paris. With the numerous transportation options available, you can definitely get around the city in style and comfort. You can choose from among several transportation options like luxury sedans, stretch limousines, classic town cars, vans, mini buses, and hummer limos.
Opt for Convenient and Comfortable Transportation Services
Booking Chauffeur service is definitely a convenient option for all transportation needs in the city. Whether you are travelling for business or you are simply celebrating an important event in your life, you can find the best vehicle that would suit your needs. When you hire chauffeured transportation service in Paris, you will avoid the hassle of parking and the confusing directions around the city. Most chauffeured service companies have courteous drivers who are always on time in picking you up and driving you to any location in the city. The drivers are knowledgeable about the city and they are experts in directions around the city. You have the option to specify drop off and pick up locations. In addition, you also have the option to hire transportation services by the hour.
Book Services Online
In booking your transportation services in Paris, you have the option to do this online or on the phone. There are already car companies that have made their presence online visible, making it easier for their customers to book their services and specify the details of their transportation needs. You even have the option to choose bilingual chauffeurs to avoid communication gaps. You will be provided with contact details of your driver so you can freely contact him during your stay in Paris.
CHECK HERE OUR RATES AND VEHICLES
Providing You with Exceptional Services
Most Chauffeur services in Paris aim to provide you with an exceptional experience when you visit. Whether you are attending a corporate event or you are celebrating a birthday, wedding or simply visiting, you can enjoy your stay and arrive to your destination in style. Moreover, you can enjoy high level of comfort and luxury that the Chauffeur services have to offer. This is the perfect option if you are travelling with your friends and loved ones and even with your business associates. You can have the comfort that you deserve as you arrive at your destination in style.
The cost of Chauffeur services may vary depending on various factors like the type of car used and the intended destination. However, this should not bring you down. You simply have to look for the service that offers the best value as well as convenience for you. You should consider choosing the most reliable Chauffeur services and take some time in reading testimonials from previous clients. You should opt for those providing timely services, high quality vehicles and excellent customer service. With choosing the right Chauffeur service, you can have peace of mind and you can definitely explore Paris in style and comfort.